Little man update
Tripawds is a user-supported community. Thank you for your support!
Just a little update.  Last time I checked in, we'd gotten some bad news from the vet.  Nothing has really changed.  We've been less than successful administering meds to Alfredo, so we opted to get a steroid injection versus a daily pill.  We found it to be immediately effective; he was having near-daily breathing attacks due to mets in his lungs.  Since he got the shot almost two weeks ago, we've only witnessed one breathing attack (and it was very short and resulted in vomiting–which almost makes me think it wasn't breathing-related at all since those particular actions are somewhat similar sounding).
On the other hand, all our attempts to administer his bronchodilator have  been met with resistance… lol.  We're still trying.  He's also not a huge fan of pain meds in his ears (buprenorphine gel).  He'll let me touch his ears any other time, but if he suspects I have the gel on them, he flattens them against his head and runs away.  Such a goof.
Overall good.  He's eating well and behaving normally.  It's odd to think that he's even sick.
We're having trouble keeping our chubby little girl away from his food (which is kitten food now due to his weight loss).  Debating the Sure Feed method for him, although he's not microchipped.  Anyone have any experience out there with this product?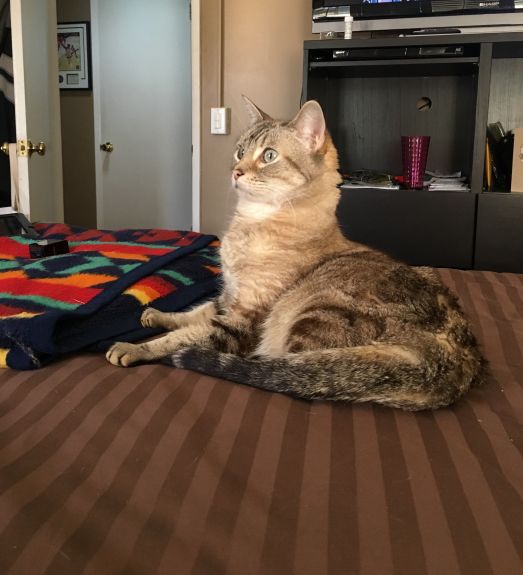 Garbage truck terror!  It's been months and he still isn't used to that thing coming up the hill.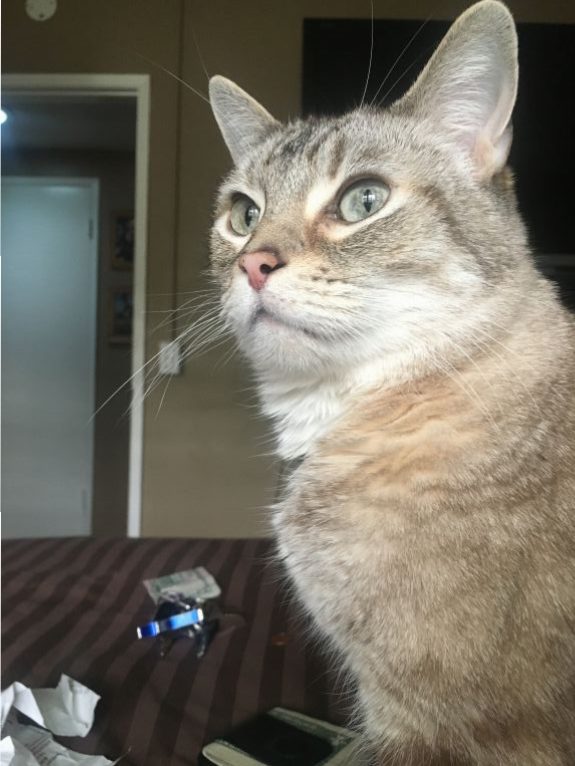 Prettiest kitty eyes.
Have a lovely week!